DescargarLibroDeBioquimicaFeduchi11pdf __HOT__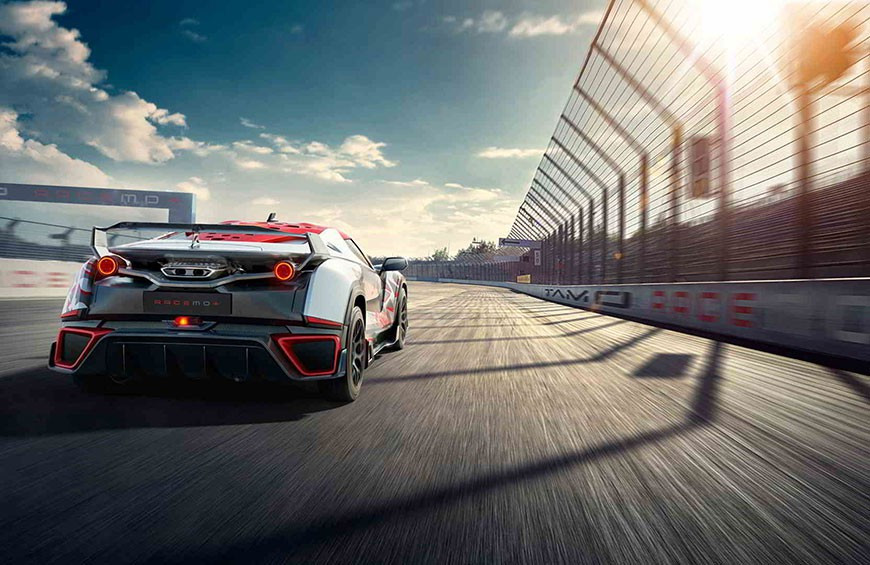 Download ····· DOWNLOAD (Mirror #1)
DescargarLibroDeBioquimicaFeduchi11pdf
DescargarLibroDeBioquimicaFeduchi11pdf
DescargarLibroDeBioquimicaFeduchi11pdf
I've seen multiple SO answers mentioning this error when troubleshooting installs via Docker (StackOverflow.com), but I still don't understand why I'm getting this error.
Is there a way to get this to work with the.tar.xz packages?
A:
I had a similar issue when installing DokuWiki 1.5.0.
The problem is that you are installing a file that is not a Debian package.
You can get rid of this error by copying the deb file to the server:
# cp dokuwiki-1.5.0.0-deb-1.5.0.0.amd64.deb /tmp/
Then, install it in a Debian-based environment with:
dpkg -i /tmp/dokuwiki-1.5.0.0-deb-1.5.0.0.amd64.deb
Now, let's dive in.
Error
The error you are getting is this:
Unable to locate package dokuwiki
This error message is pretty self-explanatory. If you are not familiar with Debian packages, then this is nothing new.
You can install the Debian package directly from deb files if you know where the.deb file is on your system. However, some packages are not available through Debian but only available for some Linux distributions.
For Debian, the way to go is to install the deb file. You can see what the deb file is inside:
dpkg -x dokuwiki-1.5.0.0-deb-1.5.0.0.amd64.deb.
Here you can see that dokuwiki-1.5.0.0-deb-1.5.0.0.amd64.deb is a file that contains a lot of Debian packages.
If you have the.tar.gz file, you would be better of converting it to a.deb file through your Linux distribution. For example, you can do this in Ubuntu using:
# dpkg-deb -b dokuwiki-1.5.0.0.tar.gz.
If you are using CentOS, you can use:
# tar -zxvf dokuwiki-1.5

https://wakelet.com/wake/uLgKnQOKrRAl3HiNATC5r
https://wakelet.com/wake/9tGzmb3V-Lg98hmpPFhO-
https://wakelet.com/wake/gdF5bnKfPsi2f9QrpRCeh
https://wakelet.com/wake/DawprLkWa23U8zedDaau2
https://wakelet.com/wake/ai9cXe2Bkgp6tv5F8qqVy
——————————————————————————————————————————————————————————————————————————————————————————————————————————————————————————————————————————————————————————————————————————————————————————————————————————————————————————————————————————————————————————————————————————————————————————————————————————————————————————————————————————————————————————————————————————————————————————————————————————————————————————————————————————————————————————————————————————————————————————————————————————————————————————————————————————————————————————————————————————————————————————————————————————————————————————————————————————————————————————————————————————————————————————————————————————————————————————————————————————————————————————————————————————————————————————————————————————————————————————————————————————————————————————————————————————————————————————————————————————————————————————————————————————————————————————————————————————————————————————————————————————————————————————————————————————————————————————————————————————————————————————————————————————————————————————————————————————————————————————————————————————————————————————————————————————————————————————————————————————————————————————————————————————————————————————————————————————————————————————————————————————————————————————————————————————————————————————————————————————————————————————————————————————————————————————————————————————————————————————————————————————————————————————————————————————————————————————————————————————————————————————————————————————————————————————————————————————————————————————————————————————————————————————————————————————————————————————————————————————————————————————————————————————————————————————————————————————————————————————————————————————————————————————————————————————————————————————————————————————————————————————————————————————————————————————————————————————————————————————————————————————————————————————————————————————————————————————————————————————————————————————————————————————————————————————————————————————————————————————————————————————————————————————————————————————————————————————————————————————————————————————————————————————————————————————————————————————————————————————————————————————————————————————————————————————————————————————————————————————————————————————————————————————————————————————————————————————————————————————————————————————————————————————————————————————————————————————————————————————————————————————————————————————————————————————————————————————————————————————————————————————————————————————————————————————————————————————————————————————————————————————————————————————————————————————————————————————————————————————————————————————————————————————————————————————————————————————————————————————————————————————————————————————————————————————————————————————————————————————————————————————————————————————————————————————————————————————————————————————————————————————————————————————————————————————————————————————————————————————————————————————————————————————————————————————————————————————————————————————————————————————————————————————————————————————————————————————————————————————————————————————————————————————————————————————————————————————————————————————————————————————————————————————————————————————————————————————————————————————————————————————————————————————————————————————————————————————————————————————————————————————————————————————————————————————————————————————————————————————————————————————————————————————————————————————————————————————————————————————————————————————————————————————————————————————————————————————————————————————————————————————————————————————————————————————————————————————————————————————————————————————————————————————————————————————————————————————————————————————————————————————————————————————————————————————————————————————————————————————————————————————————————————————————————————————————————————————————————————————————————————————————————————————————————————————————————————————————————————————————————————————————————————————————————————————————————————————————————————————————————————————————————————————————————————————————————————————————————————————————————————————————————————————————————————————————————————————————————————————————————————————————————————————————————————————————————————————————————————————————————————————————————————————————————————————————————————————————————————————————————————————————————————————————————————————————————————————————————————————————————————————————————————————————————————————————————————————————————————————————————————————————————————————————————————————————————————————————————————————————————————————————————————————————————————————————————————————————————————————————————————————————————————————————————————————————————————————————————————————————————————————————————————————————————————————————————————————————————————————————————————————————————————————————————————————————————————————————————————————————————————————————————————————————————————————————————————————————————————————————————————————————————————————————————————————————————————————————————————————————————————————————————————————————————————————————————————————————————————————————————————————————————————————————————————————————————————————————————————————————————————————————————————————————————————————————————————————————————————————————————————————————————————————————————————————————————————————————————————————————————————————————————————————————————————————————————————————————————————————————————————————————————————————————————————————————————————————————————————————————————————————————————————————————————————————————————————————————————————————————————————————————————————————————————————————————————————————————————————————————————————————————————————————————————————————————————————————————————————————————————————————————————————————————————————————————————————————————————————————————————————————————————————————————————————————————————————————————————————————————————————————————————————————————————————————————————————————————————————————————————————————————————————————————————————————————————————————————————————————————————————————————————————————————————————————————————————————————————————————————————————————————————————————————————————————————————————————————————————————————————————————————————————————————————————————————————————————————————————————————————————————————————————————————————————————————————————————————————————————————————————————————————————————————————————————————————————————————————————————————————————————————————————————————————————————————————————————————————————————————————————————————————————————————————————————————————————————————————————————————————————————————————————————————————————————————————————————————————————————————————————————————————————————————————————————————————————————————————————————————————————————————————————————————————————————————————————————————————————————————————————————————————————————————————————————————————————————————————————————————————————————————————————————————————————————————————————————————————————————————————————————————————————————————————————————————————————————————————————————————————————————————————————————————————————————————————————————————————————————————————————————————————————————————————————————————————————————————————————————————————————————————————————————————————————————————————————————————————————————————————————————————————————————————————————————————————————————————————————————————————————————————————————————————————————————————————————————————————————————————————————————————————————————————————————————————————————————————————————————————————————————————————————————————————————————————————————————————————————————————————————————————————————————————————————————————————————————————————————————————————————————————————————————————————————————————————————————————————————————————————————————————————————————————————————————————————————————————————————————————————————————————————————————————————————————————————————————————————————————————————————————————————————————————————————————————————————————————————————————————————————————————————————————————————————————————————————————————————————————————————————————————————————————————————————————————————————————————————————————————————————————————————————————————————————————————————————————————————————————————————————————————————————————————————————————————————————————————————————————————————————————————————————————————————————————————————————————————————————————————————————————————————————————————————————————————————————————————————————————————————————————————————————————————————————————————————————————————————————————————————————————————————————————————————————————————————————————————————————————————————————————————————————————————————————————————————————————————————————————————————————————————————————————————————————————————————————————————————————————————————————————————————————————————————————————————————————————————————————————————————————————————————————————————————————————————————————————————————————————————————————————————————————————————————————————————————————————————————————————————————————————————————————————————————————————————————————————————————————————————————————————————————————————————————————————————————————————————————————————————————————————————————————————————————————————————————————————————————————————————————————————————————————————————————————————————————————————————————————————————————————————————————————————————————————————————————————————————————————————————————————————————————————————————————————————————————————————————————————————————————————————————————————————————————————————————————————————————————————————————————————————————————————————————————————————————————————————————————————————————————————————————————————————————————————————————————————————————————————————————————————————————————————————————————————————————————————————————————————————————————————————————————————————————————————————————————————————————————————————————————————————————————————————————————————————————————————————————————————————————————————————————————————————————————————————————————————————————————————————————————————————————————————————————————————————————————————————————————————————————————————————————————————————————————————————————————————————————————————————————————————————————————————————————————————————————————————————————————————————————————————————————————————————————————————————————————————————————————————————————————————————————————————————————————————————————————————————————————————————————————————————————————————————————————————————————————————————————————————————————————————————————————————————————————————————————————————————————————————————————————————————————————————————————————————————–
6d1f23a050
https://guarded-spire-22798.herokuapp.com/gpu_shader_30_free_download_pes_2012.pdf
http://www.male-blog.com/2022/09/09/mantis-tournament-software-download-work-3/
http://www.male-blog.com/2022/09/09/sexy-jeux-sexuels-de-dessin-anime-4/
https://expressionpersonelle.com/sonik-synth-2-authorization-code-16-better/
https://klassenispil.dk/gray-technical-excel-draw-3-0-9-free-download-hot/
https://warm-everglades-03105.herokuapp.com/Final_Fantasy_VII_Advent_Children_Complete_1080p_MKV_BD9_En.pdf
https://ancient-meadow-47454.herokuapp.com/Navcoder_V2_8_350_Crack.pdf
https://fast-plateau-12288.herokuapp.com/albnee.pdf
https://ozrural.com/index.php/advert/dxo-optics-pro-9-serial-keygen-download-exclusivetrmdsf/
https://somalicareers.com/en/gta-iv-fix-rar-14/
https://www.ygeiologia.gr/advert/ira-discografia-torrent-__top__/
https://psychomotorsports.com/snowmobiles/63710-wordsmith-tools-6-0-install-crack/
http://www.studiofratini.com/anypic-image-converter-v1-2-2-winall-incl-better-keygen-fallen-full-version/
http://babussalam.id/?p=46332
https://www.techclipse.com/windows-7-gamer-edition-x86-serial-key/
https://salty-bayou-77893.herokuapp.com/descargar_purble_place_para_windows_7.pdf
https://www.riobrasilword.com/2022/09/09/silsiilay-dual-audio-hindi-torrent-exclusive-download/
https://inmobiliaria-soluciones-juridicas.com/2022/09/rokeach-the-nature-of-human-values-pdf
https://divyendurai.com/chakdeindiamoviedownload720phd-_best_/
http://resistanceschool.info/?p=440982